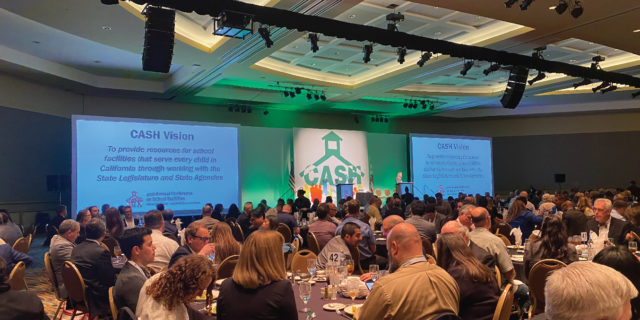 Education
Darden Architects attends the CASH Annual Conference on School Facilities
02/26/20
Last week a group of 7 from Darden Architects traveled down to Long Beach California to attend the Coalition For Adequate School Housing 41st annual Conference on School Facilities. Every year this is an outstanding opportunity to educate ourselves on the important challenges and opportunities presented to school facilities administrators and others in the A/E/C industry.
From the CASH Website – "The Annual Conference on School Facilities is CASH's largest annual event and draws more than 2,000 school facility professionals from around the State. Full-Conference Registration includes access to more than 70 concurrent education sessions, three general sessions, trade show with 200+ exhibitors and the NextGen Experience simulated classroom space. Attendees will find a wealth of information on a myriad of topics for new and longtime members of the school facilities industry, with an abundance of networking opportunities."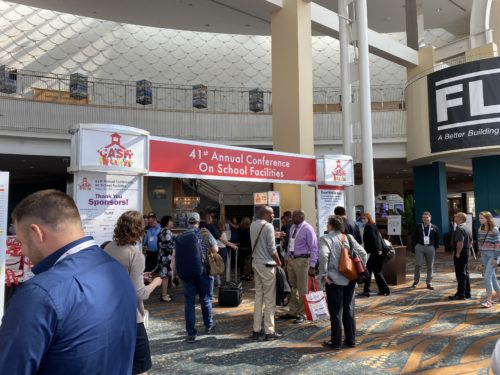 The conference was very well attended despite the change of venue. The Long Beach convention center was well appointed and served as an excellent stand in for the usual Sacramento Conference Center. The weather was perfect and the company was engaging.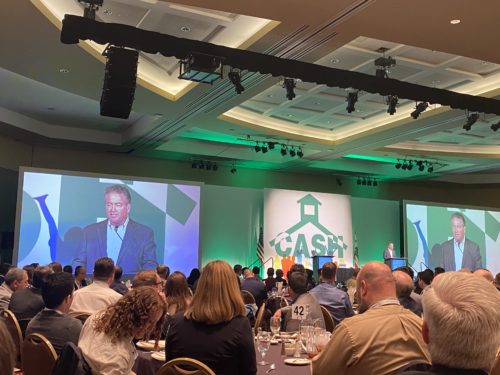 Our team split up and took part in lectures, seminars, symposia, and all manner of educational programs. We learned about the latest trends in school safety, cost effective high school design, relevant legislation and much more. The biggest news was the impending vote on Proposition 13 which would allocate $15 billion dollars towards schools in California, including $9 billion for k-12 schools. The author of the bill California State Assembly Member Patrick O'Donnell was the keynote speaker at the general session luncheon on Thursday. He expressed how important it was to spread the word about the need for this funding for school facilities and encouraged us all to support the passage of proposition 13.
Special recognition goes to Julie Jaurique-Chipps for her hard work and dedication in graduation from the CASH School Facilities Leadership Academy. A handful of Darden Staff have completed this rigorous program, and we are proud to celebrate Julie's accomplishment. Her hard-working, kind-hearted attitude was commended. Julie is a committed and talented member of the Darden Team.
From the CASH Website – The School Facilities Leadership Academy (SFLA) is a collaborative effort between the Coalition for Adequate School Housing (CASH) and the Fiscal Crisis and Management Assistance Team (FCMAT), with the goal of developing education professionals into extraordinary leaders promoting the advancement of education in the State of California.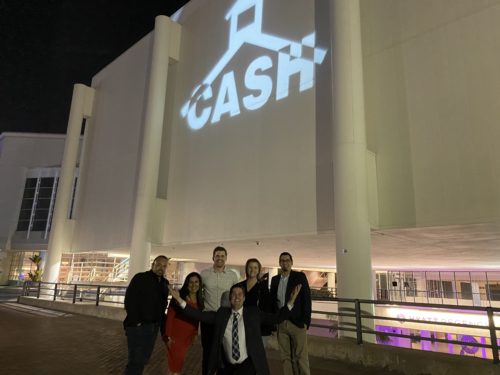 As always, this conference is an excellent opportunity to network and create connections to bring back new services and creative ideas to enhance our designs and create even better schools for students. We were honored to host a dinner along with Civil Engineer Blair Church & Flynn with some of our valley clients. It was a wonderful evening and a wonderful week in all.
Subscribe
Get all the latest posts
Subscribe
Get all the latest posts
Featured Services
We'll See You There
CASH 44th Annual Conference
February 22-24, 2023
We are looking forward to attending the CASH 44th Annual Conference at the Sacramento Convention Center on February 22-24, 2023