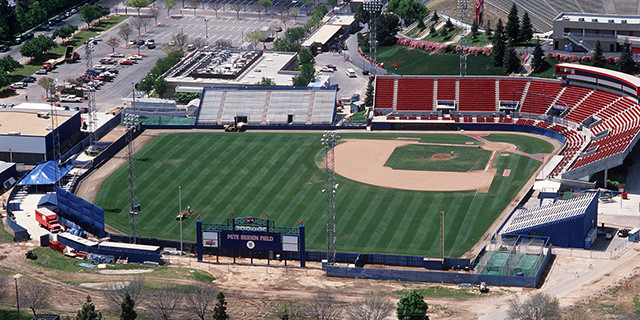 Miscellaneous
Fresno State baseball: Hundred-plus team alumni cheer as Bob Bennett Stadium unveiled
05/10/16
Darden Architects' designed project gets a new name after over 30 years to honor a local baseball legend.
The Fresno Bee Story:
"Bob Bennett didn't really want to talk.
On the day Fresno State officially renamed its baseball venue in his honor, as Pete Beiden Field at Bob Bennett Stadium, the longtime Bulldogs coach pretty much had one goal in mind: Don't get too emotional.
More than a hundred ex-players, some from as far away as Texas, returned to campus to watch their former coach receive his due Saturday night. Another 200 family members and friends attended, too."
Source:
Fresno Bee
by Bryant-Jon Anteola 
Subscribe
Get all the latest posts
Subscribe
Get all the latest posts
Featured Services
We'll See You There
CASH 44th Annual Conference
February 22-24, 2023
We are looking forward to attending the CASH 44th Annual Conference at the Sacramento Convention Center on February 22-24, 2023