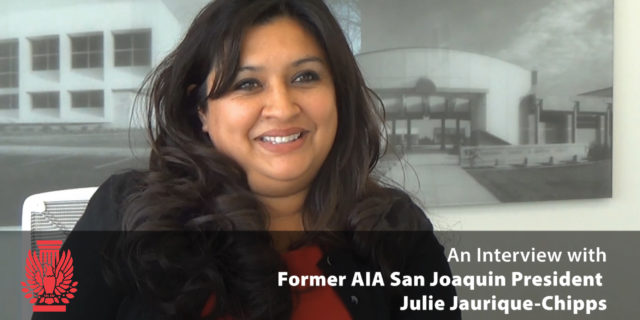 Community Involvement
Julie Jaurique-Chipps completes her term as President of the AIA San Joaquin Chapter
01/24/18
Darden Architects is proud to recognize the outstanding achievement of team member Julie Jaurique-Chipps, who recently completed her term as President of the American Institute of Architects San Joaquin Chapter. Julie is a leader in the office, and in the community. She sets an excellent example for our staff with her involvement in this important industry organization.
Julie is a Fresno State Alumni and has been with Darden Architects for 11 years. She is an important member of our Architectural team and has worked on projects for regional clients including Clovis Unified School District, State Center Community College District, Turlock Unified School District, and most recently Sanger Unified School District. We are proud to work alongside such a terrific individual. She is an exemplary representation of our local AIA Chapter. Julie will continue to serve on the AIA San Joaquin Board of Directors.
For more information on the AIA San Joaquin Chapter visit www.aiasj.org
Subscribe
Get all the latest posts
Subscribe
Get all the latest posts
Featured Services
We'll See You There
CCFC Annual Conference
September 7-9, 2022
We are looking forward to attending the  CCFC Annual Conference at the Sacramento Convention Center on September 7-9, 2022.