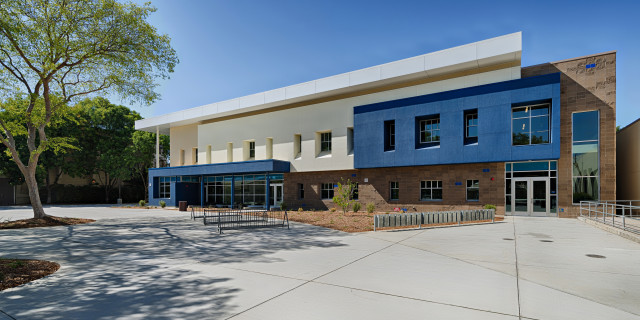 Education
KSEE24 news story: Clark Intermediate School has a brand new look.
08/24/15
Darden Architects design project featured on KSEE24 news this morning! Don Ulrich, the Assistant Superintendent for the Clovis Unified School District, spoke with KSEE 24 Sunrise about the makeover at Clark Intermediate School, which took about two years to complete. Today is the first day of school for the District. 
Click KSEE24 to check out their website for for this and other "local news that matters".
Story by By George Takata and published by Nextar Media
Subscribe
Get all the latest posts
Subscribe
Get all the latest posts
Featured Services
We'll See You There
CASH 44th Annual Conference
February 22-24, 2023
We are looking forward to attending the CASH 44th Annual Conference at the Sacramento Convention Center on February 22-24, 2023