Office Culture
#RedNoseDay at Darden Architects
05/26/16
Red Nose Day is on a mission to raise awareness and money to help kids in need, and we at Darden Architects are more than happy to take part. People across the country are wearing Red Noses and laughing together to help kids who need it the most!
Half of the money distributed by Red Nose Day 2016 will be spent right here in the US, and the rest will be spent in some of the poorest communities around the world. All money raised supports projects through their charity partners.
Red Nose Day charity partners Include:
Red Nose Day is a fundraising campaign run by the non-profit organization of Comic Relief Inc. Funds raised last year benefited children in all 50 states and in 15 countries internationally through programs to keep children and young people safe, healthy and education. Their tag line:
"Laugh. Give. Save a kid."
This is a cause we believe in and we are more than happy to wear Red Noses in Support of Red Nose Day 2016!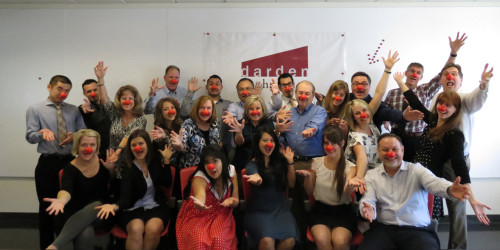 Special thanks to the Walgreens at Herndon and West in Fresno CA for outfitting us with our noses.
the 2016 partners for Red Nose Day are: NBC, Walgreens, M&M's and the Bill and Melinda Gates foundation. 
Subscribe
Get all the latest posts
Subscribe
Get all the latest posts
Featured Services
We'll See You There
CASH 44th Annual Conference
February 22-24, 2023
We are looking forward to attending the CASH 44th Annual Conference at the Sacramento Convention Center on February 22-24, 2023