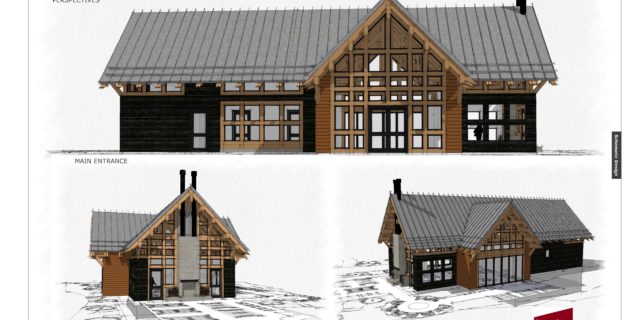 Miscellaneous
Sierra Star: Mariposa supervisors approve expansion to Tenaya Lodge
07/12/17
The following article features Darden Architect's project at Tenaya Lodge on sierrastar.com:
Mariposa supervisors approve expansion to Tenaya Lodge
With a unanimous vote, the Mariposa County Board of Supervisors gave final approval on the Tenaya Cabins Project EIR last week. And with that approval, Tenaya Lodge in Fish Camp is closer to beginning a proposed project that will add cabins on about 27 acres of private land adjacent to Highway 41 near the resort.
The project by Delaware North, which owns and operates Tenaya, consists of 54 two bedroom cabins, a clubhouse, outdoor entertainment area, and 88 parking spaces. These cabins will have electricity, telephone, cable television, sewer and potable water. A hot tub, swimming pool, outdoor deck and fire pit will be located near the approximately 4,000 square foot clubhouse adjacent to Big Creek. Fire hydrants will be placed adjacent to the paved access road, and all roads on the property will need to meet Cal Fire requirements.
The cabins will be fed by Tenaya's existing water (currently with three wells) and sewer lines with monitoring in place for five years, and the site plan is designed to work around the existing topography to minimize impacts to existing natural features.
Source: sierrastar.com, Morgan Voorhis
Full article here: http://www.sierrastar.com/news/local/article159157434.html?utm_source=Morning+Roundup&utm_campaign=f8b87db0c6-EMAIL_CAMPAIGN_2017_07_05&utm_medium=email&utm_term=0_165ffe36b2-f8b87db0c6-78635937&mc_cid=f8b87db0c6&mc_eid=d59563d7e8
Subscribe
Get all the latest posts
Subscribe
Get all the latest posts
Featured Services
We'll See You There
Fresno County Historical Society's "Night at the Cocoanut Grove" Gala
March 25, 2022
We are looking forward to attending the  Fresno County Historical Society's Night at the Cocoanut Grove on March 25, 2022 at The Grand 1401.