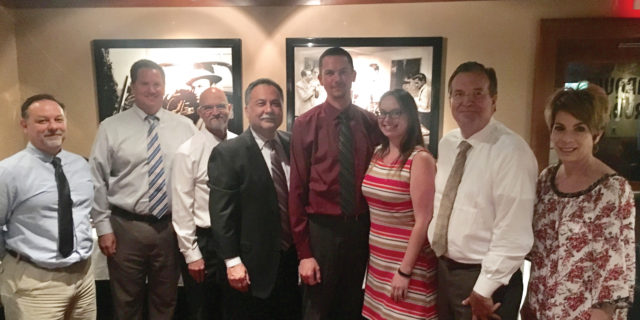 Office Culture
William Brandle receives his Architectural License
10/25/17
On the evening of Tuesday, September 19, 2017, Darden Architects' staff gathered at the Elbow Room to celebrate William Brandle's newly earned Architecture License.
William Brandle, a U.S. Military veteran, has been with Darden Architects for 4 years. While working on multiple projects under the direction of senior Architects, William also studied to pass his A.R.E. exams, and finally, his State License exam.
We enjoyed appetizers and raised a glass to toast William and his outstanding acomplishment. Firm Principals Marty and Ed Goodwin spoke of his excellence in work and development. They praised his integrity and detailed nature, and made mention of the superb work he has done with projects he has worked on over the last 4 years. Darden Architects makes a point to support the professional growth of our staff, and we were ecstatic to celebrate William's accomplishment.
Ed Goodwin Speaking about his work experience with William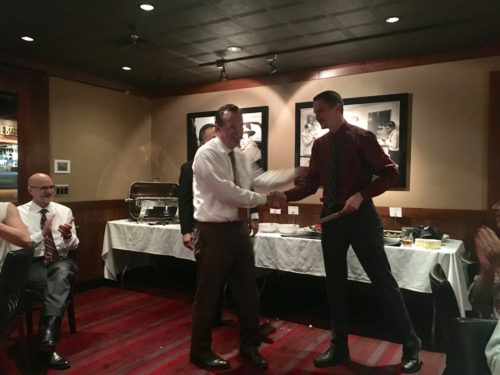 Marty Dietz and William Brandle
Subscribe
Get all the latest posts
Subscribe
Get all the latest posts
Featured Services
We'll See You There
CASH 44th Annual Conference
February 22-24, 2023
We are looking forward to attending the CASH 44th Annual Conference at the Sacramento Convention Center on February 22-24, 2023