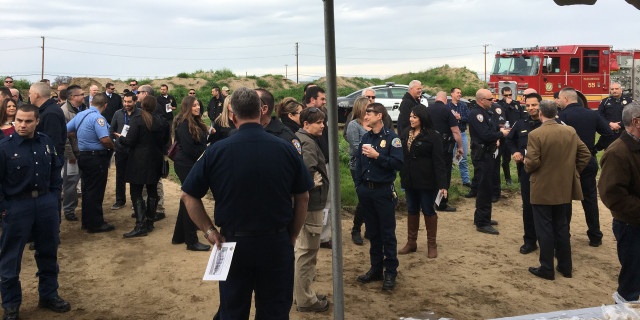 Miscellaneous
Huge turnout for the VECC Groundbreaking
02/02/16
This afternoon in Visalia California a crowd of the cities finest gathered to Celebrate the groundbreaking of the new Visalia Emergency Communication Center. 
Easily 200 Police Department, Fire Department, City staff members and elected officials made their way to the corner of Burke and School and heard speakers talk about about what a positive step forward for public safety, this new facility will be.
Two stories, and designed in a distinctly modern style, the building will house the city's 911 dispatch team. These hard working individuals are currently stuck working in the basement of the police station. The new space will overlook the adjacent creeks and provide a state of the art work space. Fire Department administration will also be housed temporarily in the building as well as the city's traffic management center.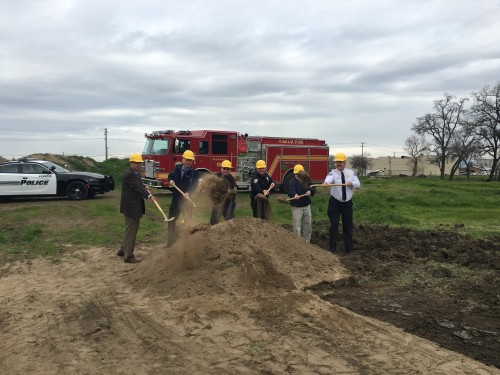 We are pleased to partner with LPA and MWL on this important project. Special thanks to the Project Management team at the City of Visalia, City officials, and of course the Police and Fire Department.
Subscribe
Get all the latest posts
Subscribe
Get all the latest posts
Featured Services
We'll See You There
CASH 44th Annual Conference
February 22-24, 2023
We are looking forward to attending the CASH 44th Annual Conference at the Sacramento Convention Center on February 22-24, 2023