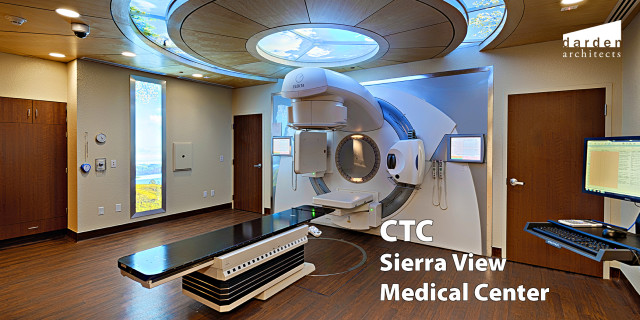 Healthcare
The New Cancer Treatment Center Addition at Sierra View Medical Center!
08/12/15
Darden Architects Healthcare team has pulled out all the stops for the latest Cancer Treatment Center (CTC) addition to Sierra View Medical Center (SVMC) in Porterville, California. With this new facility, SVMC will be able to offer state of the art cancer treatment and uphold their high quality of care.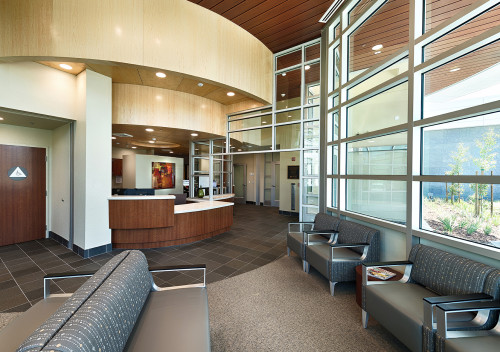 More photos will follow and full project profile, but for now enjoy these shots of the Linear Accelerator vault. The soft glow of the Sky Factory wall and ceiling panels contribute to the welcoming feel of the space.
"The calming design of the vault is meant to provide a distraction to patients receiving treatments," remarked Darden Architects' Project Manager Michael Nelson.
The walls are 6-8 foot thick concrete, which shield staff and patients outside the vault from exposure during treatment. "On the day they poured the concrete, it was something like twenty mixing trucks; one after another," said Nelson.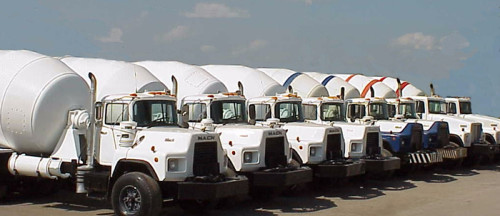 The project included additional exam rooms and a relocation of the main entrance. The design goal was to create a relaxing, spa-like atmosphere. Materials were carefully selected to enhance this goal with woods, natural stone and a warm color palette.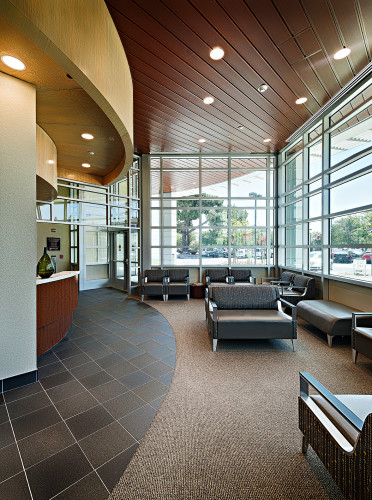 "The circular shape of the reception area was created to be inviting, and, functionally, it split the waiting area and transition to 'back of house' check-in desk in an elegant way," said Designer Martin Ilic. "Natural light was introduced in an attempt to brighten the moods of patients going through treatment and the moods of their loved ones."
Darden Architects is proud to be part of this positive growth for healthcare in the Central Valley, and as always we have enjoyed this opportunity to support the outstanding team at Sierra View Medical Center.
Subscribe
Get all the latest posts
Subscribe
Get all the latest posts
Featured Services
We'll See You There
CASH 44th Annual Conference
February 22-24, 2023
We are looking forward to attending the CASH 44th Annual Conference at the Sacramento Convention Center on February 22-24, 2023