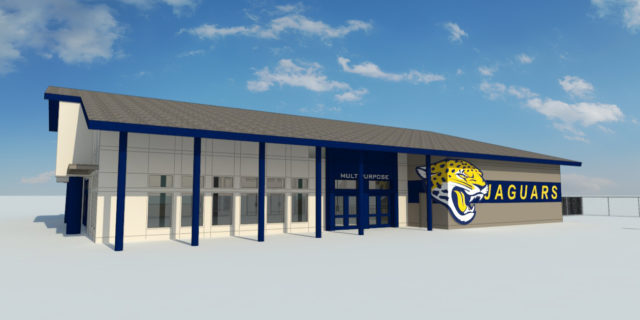 Education
ABC30 Action News: Elementary school in Parlier breaks ground on new multipurpose room
05/23/17
The following article regarding Darden Architects' project John C. Martinez Elementary Multi-Purpose Addition was featured on ABC30.com:
Elementary school in Parlier breaks ground on new multipurpose room
At John C. Martinez Elementary you can find signs of progress both inside and out of the classroom.
"We're excited to take, really, a diamond in the rough and bring it out and let it shine," said Mike Berg, Interim Superintendent Parlier Unified School District.
Golden shovels and moving dirt do not just mean a new building will soon be in place, Berg said they symbolize transformation.
"Parlier has been through a rough go over the last few years, this day marks one of many days that are going to be a change in a positive transition for this district."
Noting past legal, governance, and personnel issues, Berg said the new administration and city council are a step in the right direction for Parlier Unified.
"Taking the ground of Parlier, the foundation Parlier is built upon and recognizing the positive things, recognizing the great things that are going on here."
Golden shovel in hand Ana Maria Ramos showed her school pride in front of her fellow students.
As for why Ramos is so proud to be a Jaguar she said, "We have a lot of events and they give us a lot of stuff and our principals very nice."
Soon she will get to add a 9,800 square foot multipurpose room to that list. The facility will double as a cafeteria and performance hall.
The $4.2-million project was funded thanks to Measure P.
They may be just getting started but students can expect to see this project complete by spring of 2018.
Source: ABC30.com, Vanessa Vasconcelos
Full Article here: http://abc30.com/education/elementary-school-in-parlier-breaks-ground-on-new-multipurpose-room/2005322/
Subscribe
Get all the latest posts
Subscribe
Get all the latest posts
Featured Services
We'll See You There
CASH 44th Annual Conference
February 22-24, 2023
We are looking forward to attending the CASH 44th Annual Conference at the Sacramento Convention Center on February 22-24, 2023