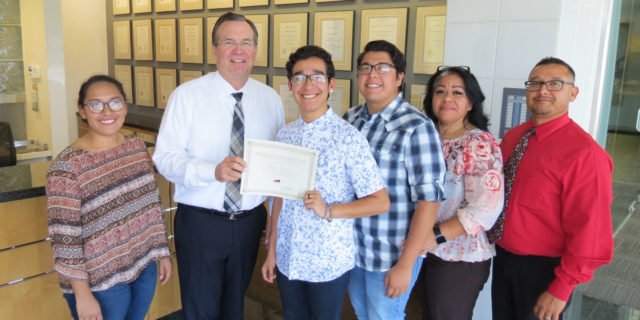 Community Involvement
Darden Architects Student Scholarship Recipients 2017
09/12/17
Each year Darden Architects gets the opportunity to recognize one or more outstanding young people from the Central Valley who are working toward a career in Architecture. Join us in celebrating this year's Scholarship winners! This year two recipients were chosen: Raymond Yan from Dinuba and Ricardo Rodriguez from Firebaugh.
The Darden Architects Student Scholarship Program aims to recognize, support and encourage students interested in Architecture from the California Central San Joaquin Valley in their professional development. Annually, Darden Architects accepts and reviews student applications with the intent of giving a scholarship in the amount of $1,000 to a qualified candidate. The scholarship is intended for a University student currently enrolled and pursuing a degree, or prospective student in Architecture at California Polytechnic State University, San Luis Obispo.
Darden Architects has seen a reduced number of students from the Central San Joaquin Valley completing degrees in Architecture. The Darden Architects Student Scholarship Program is intended to address this shortcoming and encourage more students to pursue and complete degrees in Architecture. It is hoped that these graduates will return to the Valley and strengthen the Architectural profession.
Raymand Yan is a graduate of Dinuba High School. He is a Freshman at California Polytechnic State University San Luis Obisbo. "Raymond shows great leadership quality within my classroom," said Kevin Franks, a teacher at Dinuba High School. "He is one of the few students I have seen this year treat school like a full-time job. His educational dedication knows no bounds. Unlike many other students, Raymond isn't afraid to ask inquisitive and comprehensive questions."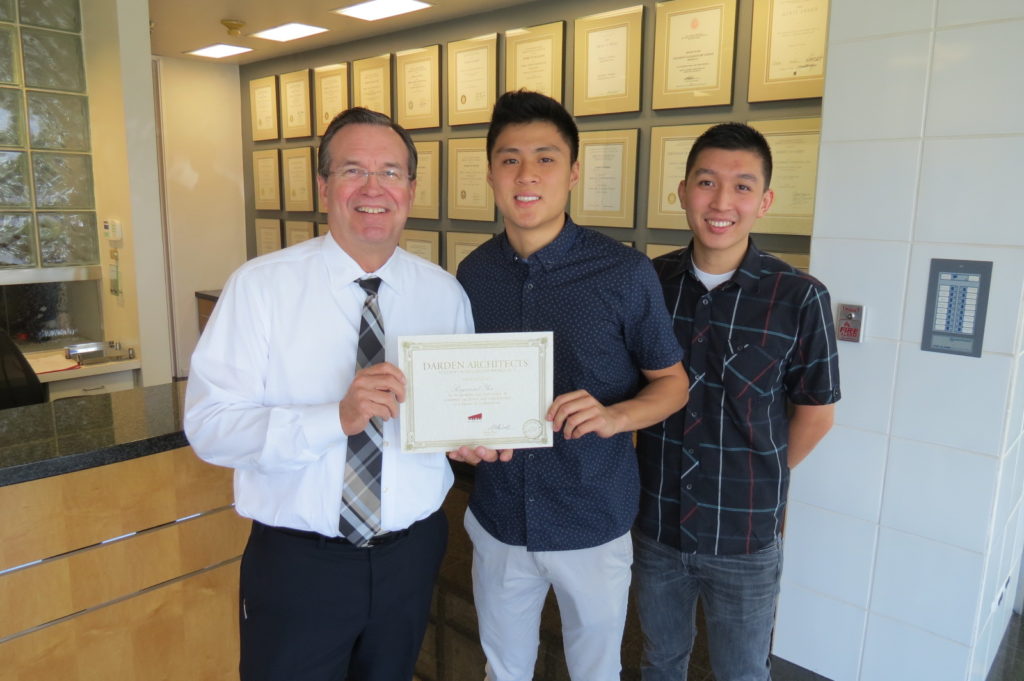 Ricardo Rodriguez is a graduate of Firebaugh High School. He is a Freshman at California Polytechnic State University San Luis Obisbo. "He is hardworking, driven, and a kind young man. He will work hard to be successful and create a positive environment around him wherever he may be,
said Michael Barragan, a teacher and Activities Director at Firebaugh High School. "His behavior and responsibility is always top notch. I don't recall a time where I heard him complain about something. If a coach or teacher asks him to get something done, he never lets them down."
Darden Architects is proud to be able to give back to the profession, and contribute to the development our the central valley architectural community in this way.  Go Mustangs.
Subscribe
Get all the latest posts
Subscribe
Get all the latest posts
Featured Services
We'll See You There
CASH 44th Annual Conference
February 22-24, 2023
We are looking forward to attending the CASH 44th Annual Conference at the Sacramento Convention Center on February 22-24, 2023