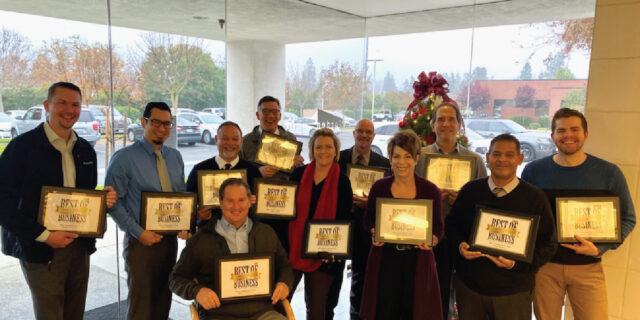 Community Involvement
Darden Architects wins "Best Architectural Firm" and "Best Interior Design Firm" at Business Journal Awards
12/08/21
Last night business leaders from throughout Fresno, Madera, Kings, and Tulare county gathered at The Elbowroom Bar & Grill patio for the 8th annual "Best of Business" Awards presented by the Central Valley Business Journal. Votes were cast through an online survey over a 2 month period (September and October) to determine the best local businesses and organizations in 35 categories. Categories included best property management company, best bar to entertain clients, best woman-owned business, best engineering firm, best golf course and many more. over 150,000 ballots were cast!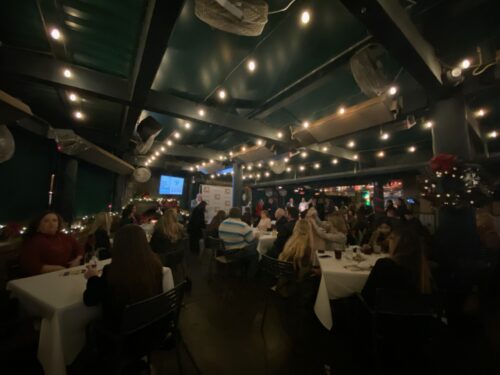 Darden Architects was honored to be voted the "best Architectural Firm" in the central valley for the 8th consecutive year, and "best Interior Design Firm" for the 5th consecutive year! Darden has won both of these awards every year since their inception.
This is a great honor to receive these awards. We love our community here in the Valley and are thankful to be recognized among these other terrific companies and organizations. The architecture/engineering/construction industry here in our region is supported by some of the hardest working folks. Our engineering subconsultants, the contractors we work with, and of course our clients, are equally deserving of recognition. Big thanks on behalf of all of us here at Darden Architects.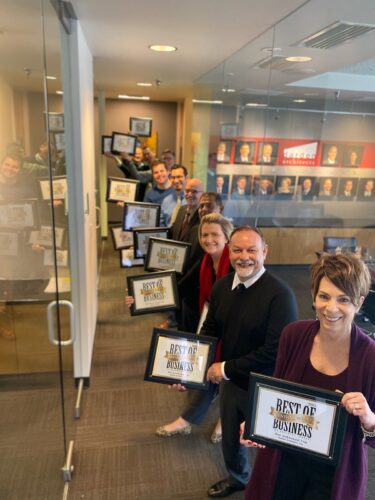 For 2022, we are looking forward to many new construction projects sprouting up throughout the Valley in 2022. Exiting design projects in State Center Community College District, Fresno Unified School District, Sanger Unified School District, Central Unified, Clovis Unified, Riverdale, Parlier, Madera, Visalia, Porterville, Kerman, and many other school districts, medical centers, and communities throughout our region.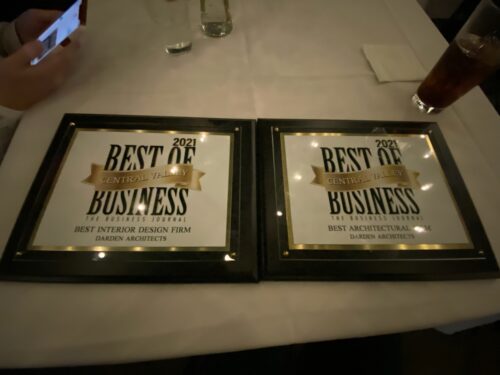 The firm is growing and thriving and thankful to be "back to the office." Our relationships to clients are closer than ever. We are using new technology and collaborating within our office to refine our design processes so we can offer the best for our clients. It's a bright future for Darden Architects, and we are honored to receive these awards.
CLICK HERE to check out the full article about the awards in the Business Journal Online
Subscribe
Get all the latest posts
Subscribe
Get all the latest posts
Featured Services
We'll See You There
CASH 44th Annual Conference
February 22-24, 2023
We are looking forward to attending the CASH 44th Annual Conference at the Sacramento Convention Center on February 22-24, 2023