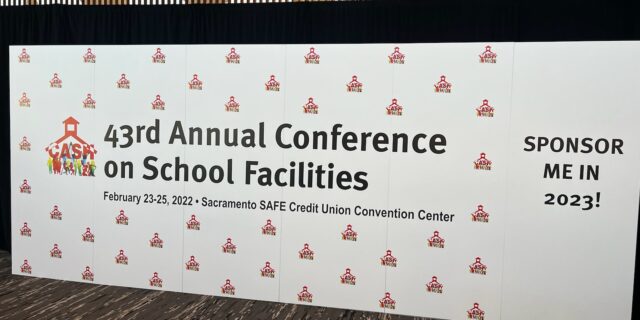 Education
Darden Architects attends the 43rd Annual CASH Conference on School Facilities
02/28/22
Last week, February 23-25, Darden Architects attended the Coalition for Adequate School Housing's 43rd Annual Conference on School Facilities at the newly renovated Sacramento Convention Center. The Annual Conference on School Facilities is the organization's premier event and draws more than 2,000 school facility professionals from around the state. The conference included access to education sessions, general sessions, and a trade show with over 200 exhibitors. As with previous years, we found wealth of education on a myriad of topics for expert and novice school facilities industry professionals alike.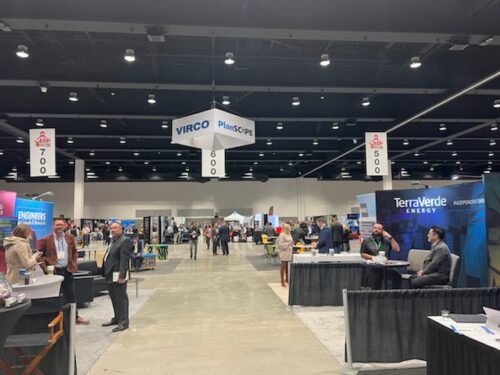 The trade show floor was packed with companies that support all areas of school planning, design, construction, and maintenance. This included everything from architectural design firms to construction material manufacturers and much more. The trade floor was an excellent opportunity to network and research the latest trends and advances in our industry.
Darden Architects' firm Principal Michael K. Fennacy AIA and Phil Dietz presented with representatives from Lionakis Architecture, Fresno USD, and Santa Monica-Malibu USD on techniques for successful implementation of NextGen school design. There were presentations on nearly a hundred different subjects with presenters from all across our industry. Darden Architects honored to be part of this amazing educational offering.
Darden Architects firm Associate Martin Ilic graduated from the CASH School Facilities Leadership Academy. The School Facilities Leadership Academy (SFLA) is a collaborative effort between the Coalition for Adequate School Housing (CASH) and the Fiscal Crisis and Management Assistance Team (FCMAT), with the goal of developing education professionals into extraordinary leaders promoting the advancement of education in the State of California. This is a nine month program and it's completion is a huge accomplishment. Congratulations to Martin!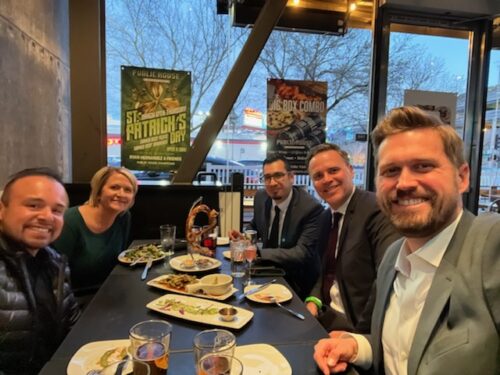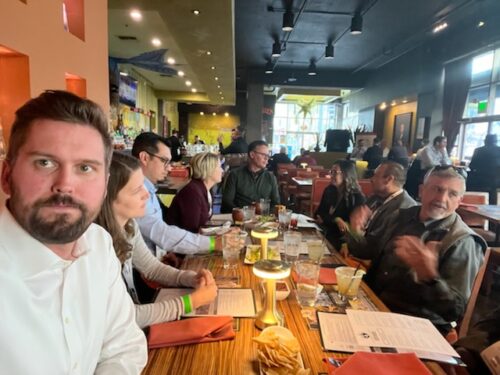 There is always fun to be had while at the conference as well. "Work hard, play hard" that's our motto! We are thankful for the chance to make this yearly trip to the conference. All the new learning and connections we make are brought back to grow the firm enhance the services we offer to our clients. We'll see you at the conference next year!
Subscribe
Get all the latest posts
Subscribe
Get all the latest posts
Featured Services
We'll See You There
CASH 44th Annual Conference
February 22-24, 2023
We are looking forward to attending the CASH 44th Annual Conference at the Sacramento Convention Center on February 22-24, 2023