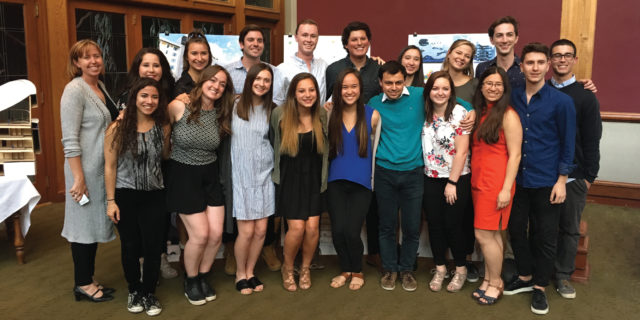 Community Involvement
Destination Downtown: The Cal Poly Architecture Students come back to town
06/11/18
Last Thursday night Darden Architects teamed up with Antoyan Architecture, The Downtown Fresno Partnership, the Cal Poly Alumni Association, and the Fresno Downtown Club to host a group of extremely talented students from the Cal Poly San Luis Obispo Architecture program, and their exhibit of Designs for Downtown Fresno.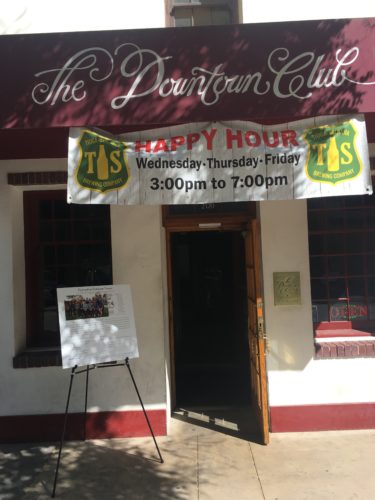 This was the students' second trip to town to show this work, and in the two months between trips the depth and breadth of the presentations had grown exponentially. This design work was the culmination of their 3rd Year Compressive Design Studio. The students partnered with Darden Architects, ZGF Architects, LPA, Flad Architects, WRNS and Duy Tan University to design nine projects to be implemented alongside the forthcoming High-Speed Rail station in downtown Fresno.
"Fresno, one of the fastest growing cities in the state, plays a pivotal role in feeding the nation, has one of the highest childhood poverty rates, and the poorest air quality. Students were asked to propose projects that would address the current conditions and future potential of this cultural rich community and the epicenter of the fifth largest economy in the world."
The exhibits presented included a site model, nine large scale building section models and 2-3 posters per project. The project types include:
Performing Arts Center
STEAM High Schools (2)
Recreation and Wellness Center
Medical Simulation Building
Ag Research Building (2)
Retail / Clothing Design Center
Children's Preschool
Our firm is honored that these students would give their time and talents to create such imaginative designs for our Downtown. Darden Architects is a keen supporter of the current revitalization effort and this event was a chance to effect peoples mindset about the potential and opportunities in our downtown area.
Student Names: Connor Earnest, Crystal Ueno, Jayde Mitchell, Ricardo Hesse, Shane Lounibos, Deniz Karadere, Miranda Hassler, Mikki Okamoto, Emily Hamren, Courtney Petrella, Kallie Greenshields, Travis Koss, Eric Jeschelnik, Ally Austefjord, Vardan Asatryan, Sadie Carlson, Jessica Goswick, Shabnam Mashhoon
Faculty: Stacey White
For more photos check out our Facebook page.
Subscribe
Get all the latest posts
Subscribe
Get all the latest posts
Featured Services
We'll See You There
CASH 44th Annual Conference
February 22-24, 2023
We are looking forward to attending the CASH 44th Annual Conference at the Sacramento Convention Center on February 22-24, 2023