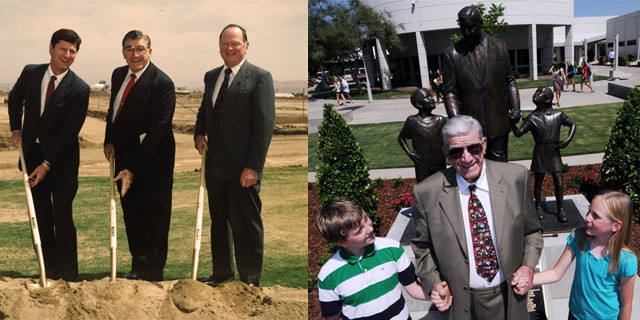 Education
Paying Tribute to Clovis Unified's Founding Superintendent, Doc Buchanan
08/19/15
Darden Architects will fondly remember Doc Buchanan from our 51 years of experience with the Clovis Unified School District.
From ABC 30 Action News: Clovis Unified School District hosted its annual kick off the new school year. But the celebration took a moment to honor the district's founding superintendent.
Dr. Janet Young said, "One week ago today we learned of the passing of our founding father, the architect of the Clovis Unified School District."
From 1960 to 1991 Floyd 'Doc' Buchanan worked on the blue print for what is now one of the largest school districts in the Valley. Current superintendent Doctor Janet Young says the yearly celebration was Doc Buchanan's favorite and he considered it very important. Read more…
Article by Reuben Contreras of ABC 30 Action News.
Subscribe
Get all the latest posts
Subscribe
Get all the latest posts
Featured Services
We'll See You There
CASH 44th Annual Conference
February 22-24, 2023
We are looking forward to attending the CASH 44th Annual Conference at the Sacramento Convention Center on February 22-24, 2023