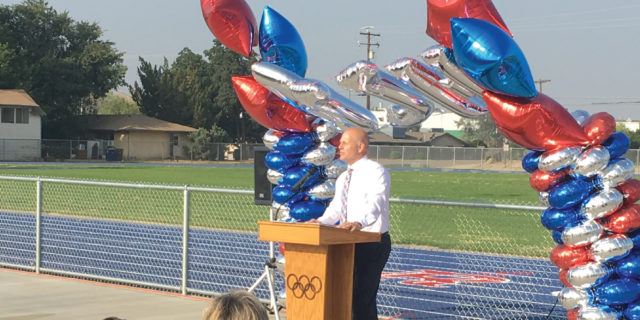 Education
Rafer Johnson Junior High Sports Complex Ribbon Cutting
08/24/18
This morning the staff and students of Rafer Johnson Junior High School in Kingsburg Elementary Charter School District, as well as District staff, Board members, and Industry partners, gathered to cut the ribbon and celebrate the grand opening of the new sports complex. This project was led by Darden Architects with Blair Church and Flynn civil engineers and included improvements to the track and field, tennis courts, play courts and baseball field.
The program began with a speech by the school principal Bobby Rodriguez talking about how important this project is for the student athletic achievement.
Principal Bobby Rodriguez at the podium
This was followed by a few words from the District superintendent Dr. Wes Sever thanking the Board members and those involved in the design and construction.
Superintendent Dr. Wes Sever
The ribbon was cut and the entire student body and assembled crowd walked the track for the first time ever. We enjoy working on projects like this because of what a fantastic message they sent to the community about investment in student facilities, and help to show how the District Board is being good stewards of the bond funding. Special thanks to the District for the opportunity to work on this project, we look forward to future collaborations.
The ribbon was cut by Governing Board Member Connie Lunde and the 2018 Kingsburg Swedish Festival Queen Claire Bennett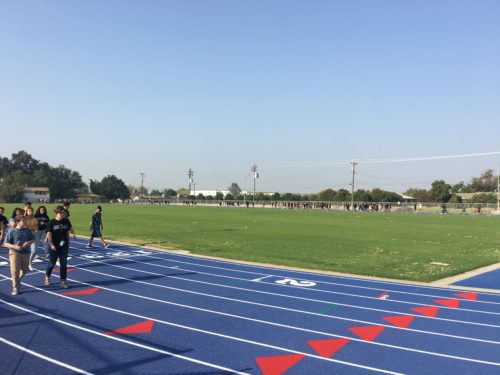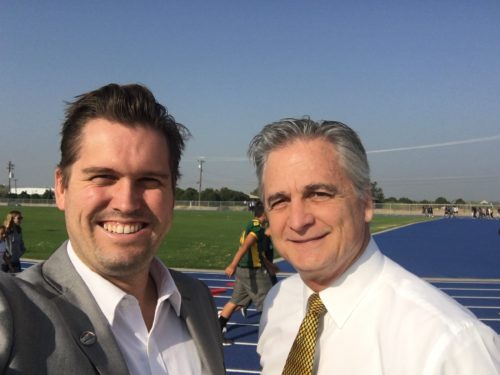 Phil Dietz and Glenn Asher of Darden Architects
Subscribe
Get all the latest posts
Subscribe
Get all the latest posts
Featured Services
We'll See You There
CASH 44th Annual Conference
February 22-24, 2023
We are looking forward to attending the CASH 44th Annual Conference at the Sacramento Convention Center on February 22-24, 2023