Education
Ribbon Cutting for the New Reedley College Math & Sciences Building
08/06/21
On Wednesday of this week Reedley College held a ribbon cutting event for the new Math and Sciences Building. The crowd in attendance included District Board of Trustees, the Mayor of Reedley, Congressmen Jim Costa, and Reedley College administration and instructors.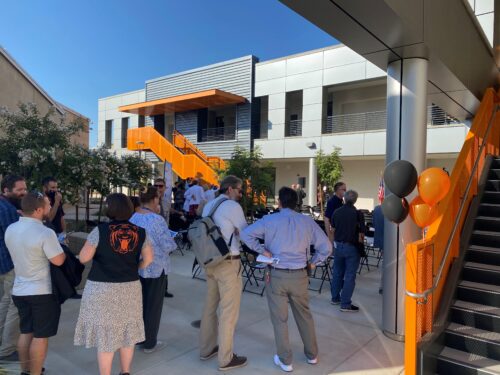 The event was led by SCCCD Board Vice President Magdalena Gomez. Ms. Gomez made introductions and spoke about the importance of this project for the College. "Wow, why can't the whole campus look like this?" she joked to the crowd.
Reedley College President Dr. Jerry L. Buckley, spoke about how the building is 28,000 square feet and includes Nursing labs, Chemistry Labs, a math tutorial center, gathering spaces, lecture spaces which would all contribute to the quality of education offered by Reedley College.
Our own Darden Architects Managing Principal Robert Petithomme spoke about the pride he felt seeing television commercials for Reedley College during the Olympic Games that featured the new building. Making the connection between that world stage and what is going on at the College is powerful.
Congressmen Jim Costa was invited to speak and said positive things about the building and Reedley College. "we need to make the same investments in  our future in the State that you are making here at Reedley College" he said. "The pandemic has taught us that you can produce personal protective equipment in a matter of months, but it takes much longer to train nurses. So that's why it's so important what Reedley College is doing here training these students."
The Reedley College Math Center Coordinator Rebecca Reimer brought up all the tutors to thank the crown for their commitment to creating this new facility. She became emotional as she said "you've given us everything we asked for in this building and we are beyond excited."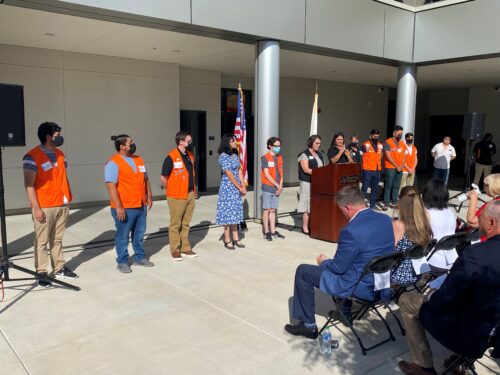 Finally, Mary Fast, the mayor of Reedley spoke about here history in education and asked the crowd as she gestured to the new building "I see many masterpieces being created here at Reedley College, don't you?"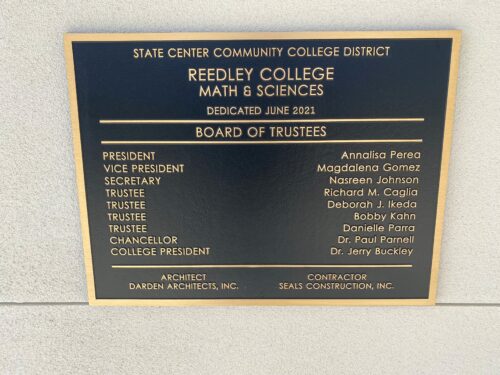 Darden Architects is thankful for the opportunity to work on this amazing project. There are fantastic improvements going on at Reedley College and we are proud to be a part of them. #GoTigers
Subscribe
Get all the latest posts
Subscribe
Get all the latest posts
Featured Services
We'll See You There
CASH 44th Annual Conference
February 22-24, 2023
We are looking forward to attending the CASH 44th Annual Conference at the Sacramento Convention Center on February 22-24, 2023