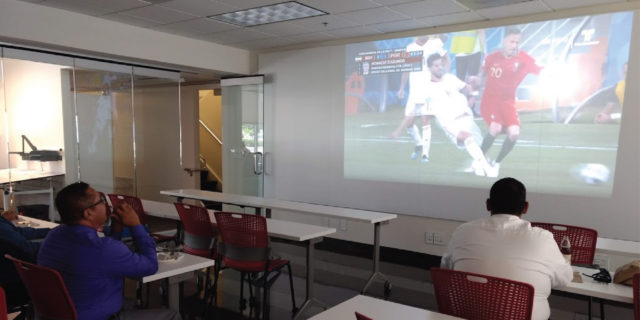 Office Culture
Watching the 2018 World Cup during lunch
07/18/18
Darden Architects staff enjoyed following the World Cup tournament with lunchtime viewings of the matches. our soccer enthusiasts cheered for their teams and great time was had by all!
It began small with our own Martin Ilic playing watching the match on his phone in the breakroom. Others noticed this and sat down to watch alongside.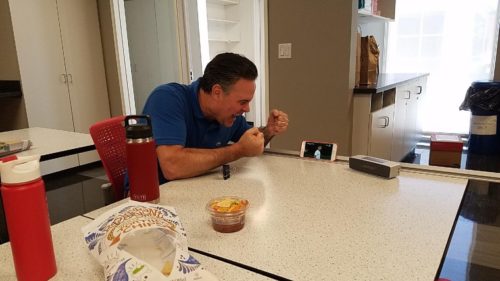 Then, inspiration hit, and the T-Room was utilized as a screening room for the matches.
After the first successful T-Room viewing, more office staff joined in to watch the games. Dozens of staff members brought their lunches and watched together.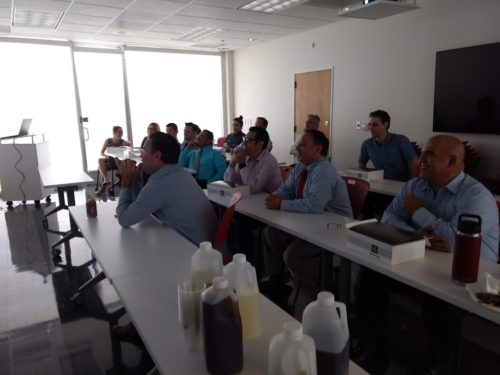 What an amazing tournament, we had a terrific time following the action together. Enjoy our "GOAL!" compilation video!
Subscribe
Get all the latest posts
Subscribe
Get all the latest posts
Featured Services
We'll See You There
CCFC Annual Conference
September 7-9, 2022
We are looking forward to attending the  CCFC Annual Conference at the Sacramento Convention Center on September 7-9, 2022.