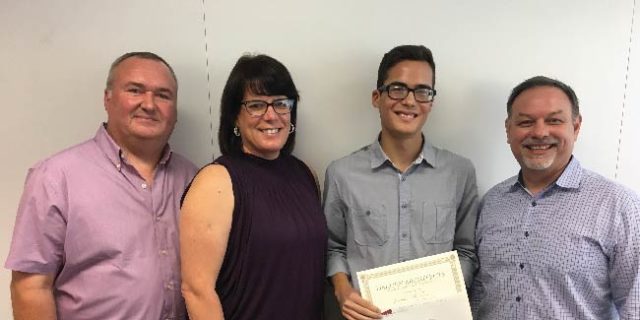 Office Culture
We celebrate the 2019 Darden Architects Student Scholarship recipient
06/24/19
On Friday afternoon staff got together to celebrate the recipient of this years' Darden scholarship! This years' winner was Johnathan Faria of Tulare Western High School, and soon to be student at Cal Poly San Luis Obispo Architecture Program. Johnathan attended the event with his parents John and Lucia.
Firm principal Tony Avila spoke about Johnathan's application and how it was clear he was pursuing Architecture for the "right reasons." It is Johnathan's goal to have a positive effect on his society and even the world through his designs. An aspirational goal to be sure, and one to be applauded.
Each year Darden Architects celebrates one student from a high school in the central valley who will be attending Cal Poly San Luis Obispo to study architecture with the intention of supporting the growth of the profession in the region. We believe that it is support like this that will boost a student onward to achieve their degree and one day return to the valley to practice their craft.  Congratulations to Johnathan and we wish him well at University!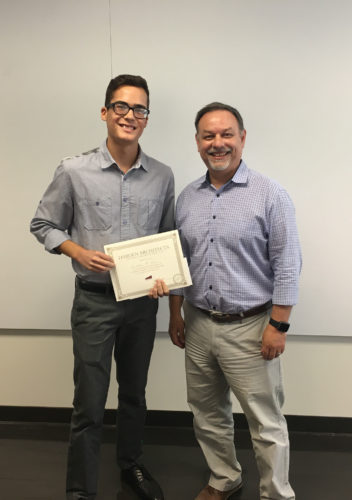 Subscribe
Get all the latest posts
Subscribe
Get all the latest posts
Featured Services
We'll See You There
CASH Annual Conference on School Facilities
February 23-25, 2022
We are looking forward to attending the Coalition For Adequate School Housing 43nd Annual Conference on School Facilities at the Sacramento Convention Center.