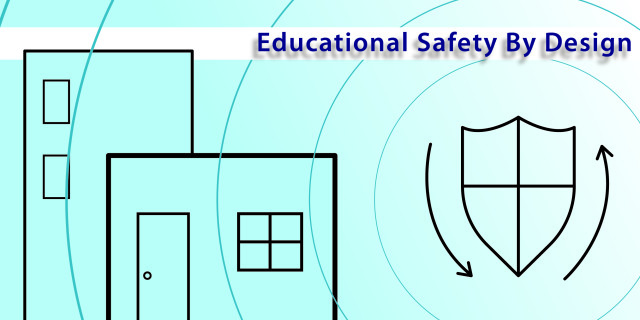 Education
Educational Safety by Design: 10 Design Conserations
05/10/16
Darden Architects thoughtfully designs our schools in such a way that the school site, buildings, landscape and building materials themselves can help to minimize security risks. So rather than worry about potential threats to their students, teachers can focus fully on teaching and motivating these young learners. The following are just a few examples of the many principles that Darden Architects considers when designing a new school, or modernizing an existing one.
Administration offices located with clear lines of sight across the campus, with a full view of student and visitor activity.




Design safe transportation pathways – keep separate the bus and parent Pick-up/drop-off zones, and the staff and student parking lots
Install hardware that allows teachers to lock their doors from the inside in case of a campus intruder, that way teachers will not have to go out of the room to lock it.
Consider designing the lighting to illuminate the campus well at night to discourage vandalism.

Design new schools with the infrastructure for security cameras.
Place the buildings on the site in such a way that they protect the student core of the campus through optimal teacher and administrator supervision.

Control access points to the school by utilizing signage, locking hardware, and strategically placed landscaping. Consider limiting access to a single entry point during school hours. 

Consider using grey light glass and reflective glass to both protect and monitor students. Outsiders cannot see inside the building through the windows to see students. Administrative offices use this type of glass so staff can monitor student activity in high traffic zones without students knowing it.



Design classrooms with connecting doors so teachers can help monitor each other's students if need be, and communicate with each other in case of an emergency.

Plant shrubbery and trees in locations away from the building so they do not block the building's windows and the occupant's view of the student and public access areas.

Subscribe
Get all the latest posts
Subscribe
Get all the latest posts
Featured Services
We'll See You There
CASH 44th Annual Conference
February 22-24, 2023
We are looking forward to attending the CASH 44th Annual Conference at the Sacramento Convention Center on February 22-24, 2023